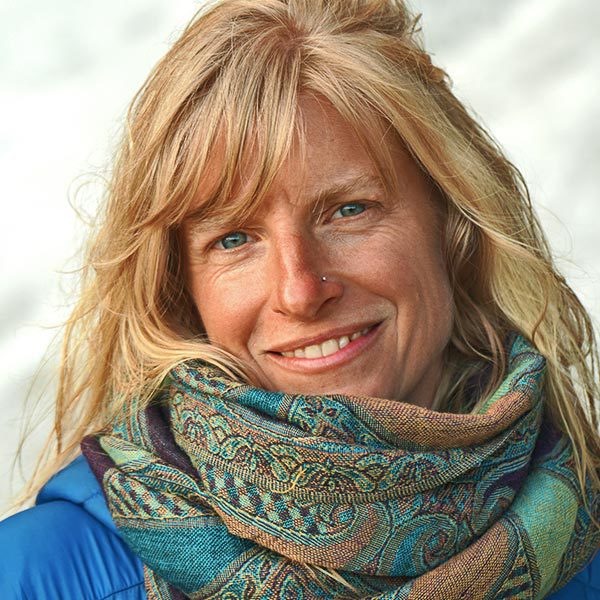 Co-Founder of Inner Guide, Kelly brings her decades of facilitation and teaching experience in the wilderness and classroom settings to life with her heart, presence, and attention to what emerges in the moment. She attended Northland College, a small private liberal-arts environmentally focused school in Ashland, Wisconsin, and graduated with a major in Elementary Education and a minor in Environmental Education in 2000.
From there, she moved to Ashland, Oregon and helped to start an alternative school called HeartLight based on a holistic student-led approach to education.
Kelly has been a class teacher at the Waldorf school in Ashland, The Siskiyou School, since 2004. There she has led groups of children from elementary grades through their middle school years, guiding them through this potent and sensitive time of adolescent development. She currently teaches 8th grade at The Siskiyou School.
She works with girls ages 12-18, mentoring them through challenging and critical moments as well as being a safe and trusted person in all the other moments as well.
Kelly leads wilderness trips for women with Sarah Byrden, supporting her work with the Moga Dao tradition and diving into practice with the archetypes that can be found in Women Who Run with the Wolves.
She has facilitated several personal development workshops for young adults and mediated conversations between parents and children rounding out her talents in non-violent communication.
Rounding her innate sense of intuition and sensitivity that finds its expression in poetry, art, and dance, Kelly loves travel and adventure and has backpacked 1000's of miles from the North Cascades in Washington, to Nootka Trail on Vancouver Island, and the Tour du Mont Blanc in Europe, kayaked in the San Juan Islands, snorkeled, surfed, sailed from Fiji to New Zealand and continues to find ways to grow the boundaries of what she's known.