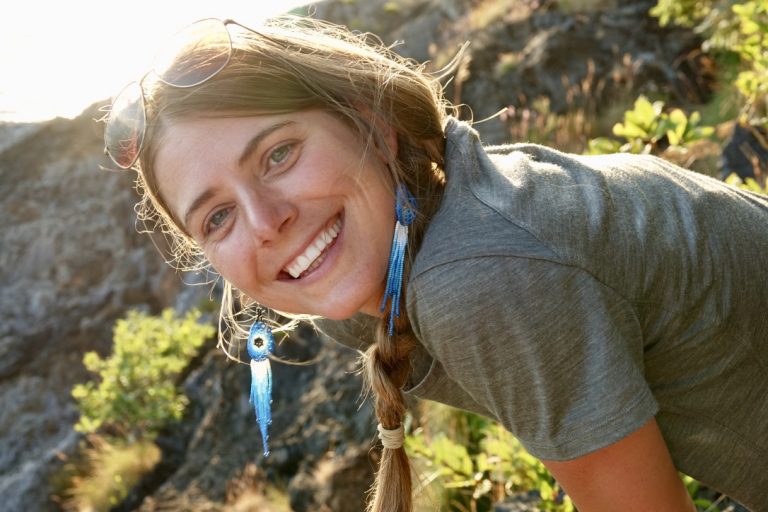 Emma is on a heart-fueled mission to co-create space that nurtures and celebrates the exploration of the wilderness that lives inside each of us, inspiring and allowing for deeper connection to self, each other, and the natural world.
Through many profound experiences in the backcountry, especially the Outdoor Experiential Education trips she went on in middle and high school, Emma learned the power of vulnerable and authentic connection to community, nature, and self that is offered through epic adventures in wild places with a small group of fellow travelers. Sharing this intimate space with others and watching the magic unfold is what makes Emma's heart sing, and why she is dedicated to bringing this opportunity to as many people as possible.
Emma has a weaving of experience with outdoor adventure, circle work, rites of passage/vision quest, mindfulness practice, psychology, environmental education, permaculture, and sustainability… She gravitates toward the deep work of the Soul.
She currently lives in Ashland, OR and works as a freelance writer and wilderness therapy field guide. She spends her free time connecting with friends and community, nerding out on anything personal-growth related, dancing, gardening, reading, writing, and, of course, spending time in nature with her doggie best friend, Juniper.