Ashley Hebert
PROGRAM DIRECTOR AND GUIDE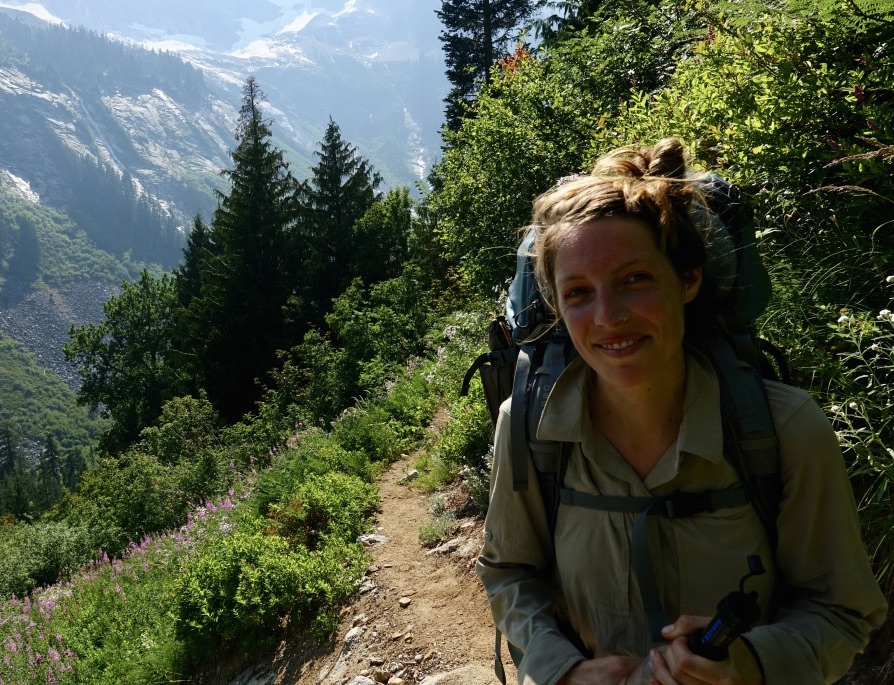 Ashley is dedicated to creating spaces for people to connect with the natural world, themselves, and each other. She believes that through deepening these connections one can feel a true sense of belonging, aliveness, and express their most authentic selves. It is when facilitating groups of people in wild places, exploring both the inner and outer landscapes, where Ashley feels most aligned with her heart's purpose.
From an early age, Ashley has always felt a deep connection to the natural world. Native to the San Francisco Bay Area, she was lucky enough to spend time in the redwood forest, at Point Reyes National Seashore, and the Sierra Nevada Mountains. Many formative experiences came from a childhood spent outside and the awe and wonder that was instilled further led into studies of natural history, nature connection and awareness, wild crafting, and permaculture. She went on to study at UC Santa Cruz where she obtained a B.A in Environmental Studies. Shortly before graduating in 2011, she visited the Mojave Desert for the first time and every year since, makes a pilgrimage to this incredibly diverse, stunning, and resilient landscape.
Ashley's background includes 7 years of teaching, wilderness guiding, and group facilitation. She has worked as an environmental educator in the Santa Cruz Mountains of CA and at the Wilderness Awareness School in WA, has lead extended wilderness trips for youth with numerous organizations and schools, co-facilitated a field course on the natural history of CA at UC Santa Cruz, and currently is on the facilitation team with The Ecology of Leadership programs at the Regenerative Design Institute. In 2014 she became a Wilderness First Responder and also earned a Permaculture Design Certificate.
She is a skilled naturalist with birds and plants catching her fascination the most. Observing, being curious, and learning about the earth, natural systems, and our non-human community brings her great joy. She enjoys hiking long distances but also walking slowly with all senses fully engaged. This awareness of the exterior world has helped guide her along her own journey of self-discovery.
In addition to personal and professional wilderness adventures, she enjoys spacious days filled with writing, reading, trail running, gathering around food with friends, gardening and when at the ocean, watching a good coastal sunset.