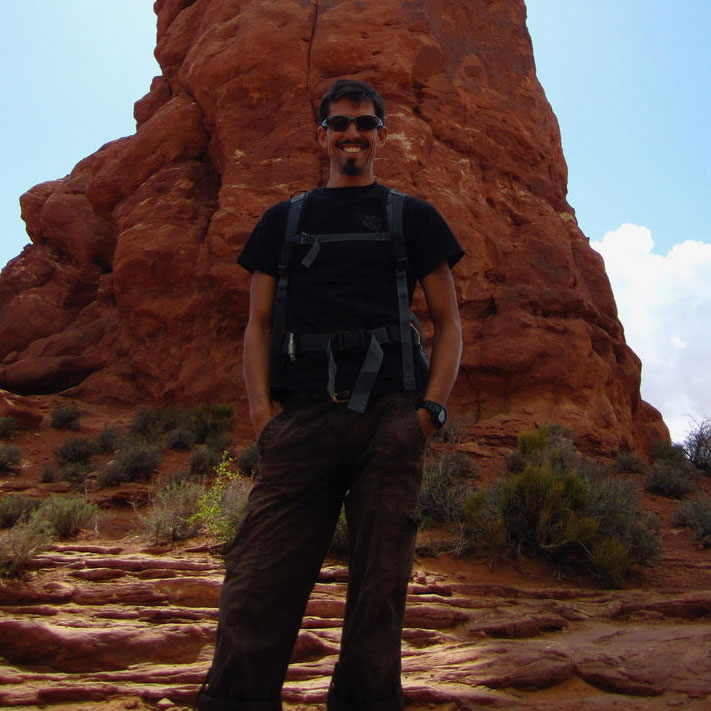 Kai was born in Eugene, Oregon in a multicultural family, with a mother who is part Native American (United Houma Nation) and a father originally from France. He loves his family dearly and is grateful for the compassionate upbringing he had. Kai grew up adventuring in the pristine nature of Oregon enjoying everything from swimming in rivers to hiking pristine mountains. At a young age, this quote became a way of being for him: "Live the life you love, love the life we live." Having traveled and worked with people from all over the world (has visited over 45 countries), Kai is very excited to be part of the Inner Guide Expeditions team.
Kai first started with Inner Guide Expeditions as a Guide and Youth Empowerment Mentor in 2014 for The Siskiyou School 8th grade trip to Guanajuato, Mexico. In 2015, as a previously trained Chef, he then assisted them with the development of a completely new healthy hiking based menu for their expeditions. Kai has also been an Advisor for them, focused on user experience enhancement, website development, content editing, and business analysis.
Kai has lived 1/3 of his life in the USA, 1/3 in France and 1/3 in many other countries in the world. He is fluent in English, French, and Spanish. He is very active in hiking, rock climbing, scuba diving, tennis, yoga, biking, snowboarding, other snow sports, and other athletic sports. Kai once sailed almost 1000 miles from Yemen to Kenya and another time sailed for over two months from San Francisco to Mazatlan. He once rode his bike for two weeks from Eugene, OR to San Francisco, CA. Kai has adventures and expeditions in his DNA.
Kai created his own University program and made a Bachelor's in the study of "ologies" and a Master's in the concept of Family (from the family nucleus to the world human family).
He is the founder of an international experience coordination company that focuses on management and consulting for youth empowerment camps, seminars and expeditions as well as community outreach, music/festival events (up to 70,000 people), project management, eco-hotels, and organic restaurants.
Kai has trained and taught as a PADI Master Scuba Diver Trainer, an Emergency First Response Instructor, Safety Director, Conflict resolution manager with Non-confrontational de-escalation based communication techniques and in Consent culture in multiple locations in the world.
He has extensive experience in leadership (overseeing teams of up to 1400 people at once), human resources, instruction, resource utilization, organizational development, and management. Kai is known for being loyal, performance optimization, strategic planning, consensus building & teaming, decision-making, best practices, and crisis management.
Kai uses innovative training and professional development techniques. He has extensive experience in the design, delivery, and evaluation of instructional programs. He is a highly articulate and effective communicator with excellent team-building and interpersonal skills, who works well with individuals at all levels, from all backgrounds. He is recognized as a resource person, problem solver, and a creative leader.
A poet once said: "Stay close to anything that makes you glad you are alive" and Kai practices this continuously, including being part of Inner Guide Expeditions.