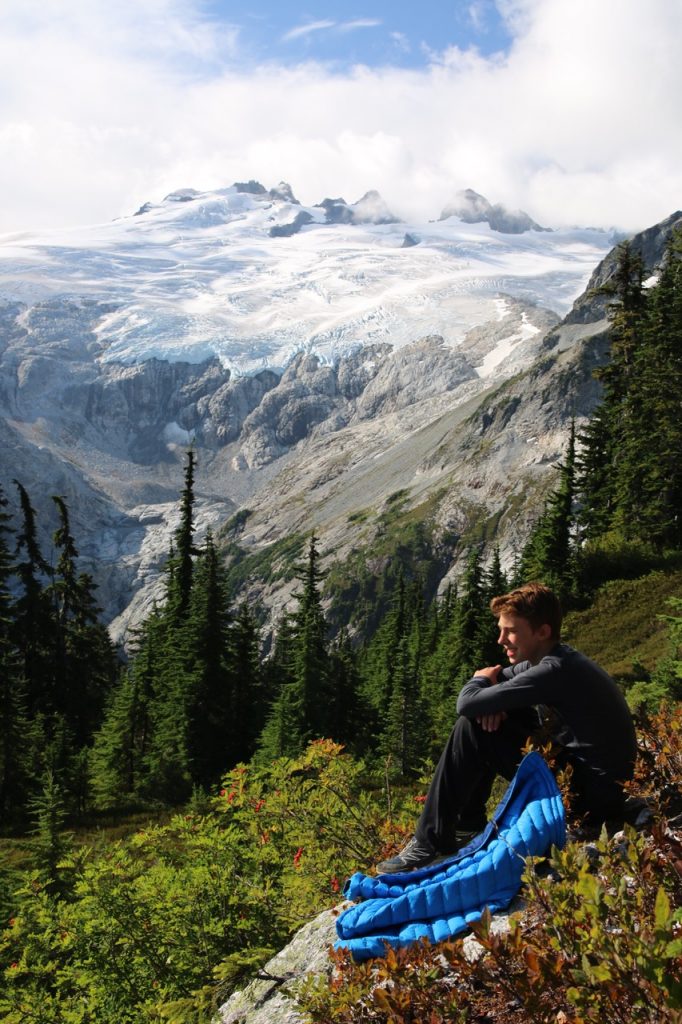 Avelan's goal is to open up space for people to love themselves. He has found that something shifts in a group as soon as they step onto the trail, away from technology and cell service, away from our daily routines and lives; there's an awakening, a natural bubble created without judgement and stress. It is a space of freedom, laughter and connection. Being a part of this experience with people is what truly brings him alive.
Avelan first found his passion for the outdoors and self discovery on his first trip with Inner Guide Expeditions, as a participant, when he was 13. After many summers of being a participant on Inner Guide Expeditions summer trips and years in the Guide Council program, Avelan began interning, packing the summer trips. He has spent countless hours in circle, deep in the wilderness, with groups of kids that started as strangers and left as family. In the summer of 2018 he took A NOLS Wilderness First Responder course to prepare him to lead trips with us.
Avelan is an adventurous and free spirit, spending his time hiking, rock climbing, mountain biking and connecting with friends. He feels most at home high in the mountains around a campfire, looking up at the stars.